Vasundhara Raje's Birthday Predictions: Know What Her Future Beholds
Published on March 8, 2018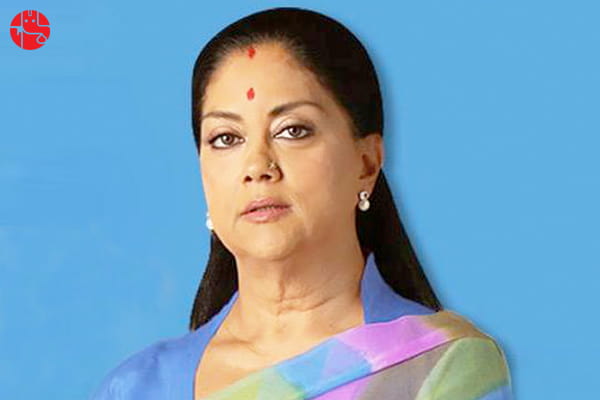 (Image Source: Internet)
Vasundhara Raje Scindia, the current Chief Minister of Rajasthan, is in her second stint in the position, since 2013. Earlier she served as CM from 2003 to 2008. She holds the honour of being the first female CM of Rajasthan. Vasundhara  Raje entered politics in 1984 and was at first appointed a Member of the National Executive of the BJP, then a newly formed party. Vasundhara Raje was elected as an MLA from the Dholpur constituency of Rajasthan. Vasundhara Raje has had her fair share of controversy, is alleged to have helped Lalit Modi and later facilitated his flight from the country after the IPL scam on the condition of anonymity. Ganesha analyses her horoscope to find out her prospects in the forthcoming elections in Rajasthan. Read on to find out. 
Vasundhara Raje Scindia Birth Details 
Date of Birth: 8th March 1953
Birth Time: 4:45 PM (Unconfirmed)
Birth Place: Mumbai, Maharashtra, India
Planets Bestow Her With Power And Authority
As per her unconfirmed Birth chart, Cancer is rising in the Ascendant. The strong Jupiter-Venus conjunction is in the 10th house (house of power and position). Due to such a strong Rajyoga, Vasundhara Raje is in a position of authority and power. The exchange between Mars and Jupiter is also a very powerful Rajyoga.
Jupiter Gives Her Hope In Forthcoming Polls
Vasundhara Raje is currently under the influence of Rahu-Jupiter-Saturn Mahadasha period. Jupiter, the 9th house Lord is strong enough to make a positive impact in the forthcoming elections. She will not leave the space so easily to the opposition parties in Rajasthan. She will be trying hard to woo her traditional voters. She will also find some success in her endeavours.
Internal Party Politics Will Cause Concern
But, Saturn is retrograde in the 4th house. Also, Saturn is ill-placed in Navmansa and D-10 charts. So, she is passing through the transition phase. The forthcoming election is going to be very tough for her. Vasundhara Raje will face stiff resistance and opposition within the party as well.  Since Saturn is the eighth Lord, Party's internal problems may have a dampening impact on her winning prospects. 
Her Performance In The Polls Will Be Average
Saturn is also the significator of Mahadasha Lord Rahu. The last phase of Saade Sati can be a very difficult period combined with struggles and some disappointments. It will not be that easy for her to expand the voter base and to retain her supporters. Her performance in the forthcoming elections will be average. However, the transiting Jupiter will act in her favour and may also act as a safeguard. Nevertheless, the year 2018 will remain very stressful and challenging for her.  Vasundhara Raje has a difficult and tough phase ahead. Also, read about 
Smriti Irani
.  
With Ganesha's Grace,