Modi May Push For Radical Changes In 2016-17; As Usual, Opposition May Continue To Be Hostile
Published on September 15, 2016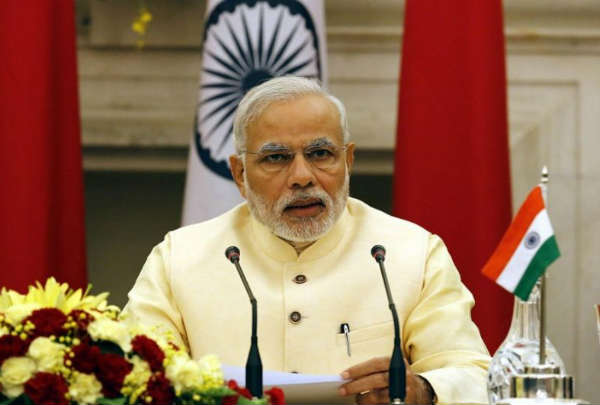 A 66 years old legend, an age during which most people hardly know how to use a computer, Shri Narendra Modi is flying high with the highest followers across the digital platforms. Progressive, tech-savvy, with a no-nonsense attitude and a dream for a Digital India, the country's 14th Prime Minister from BJP stormed to power in the Lok Sabha elections in 2014 dethroning the high and mighty Congress. Modi's dream is reforming and modernizing India's infrastructure and government, reducing bureaucratic complications, encouraging increased foreign direct investment, improving national standards of health and sanitation, and improving foreign relations. It doesn't happen overnight, but two years into his tenure as PM, the reform process has been tardy, owing mainly to the obstructionist policies of his rivals, and many loyalists are beginning to feel dissatisfied with his governance. Yet, Modi is not one to lose heart; he managed to get the GST bill passed, and continues to push for reforms unrelentingly. Despite of the challenges, he has been able to maintain his image as a confident and efficient leader. He has not been without controversies though, especially during his stint as the Chief Minister of Gujarat from 2001 to 2014. However, he not only seems to have exorcised the ghosts of Godhra but has also learnt his lessons, and as PM he has kept his distance from controversies. His stock is still up, and it will take a lot for his rivals to pull it down, which will be insurmountable, given Modi's extremely sharp political acumen and intelligence. On the occasion of his birthday, Ganesha analyses his Horoscope and concludes that he will manage to get the desired results in the year ahead.
Narendra Damodardas Modi 
Date of Birth: 17th September, 1950
Time of Birth: 10:10:00
Place of Birth: Vadnagar, Gujarat, India
Birth Chart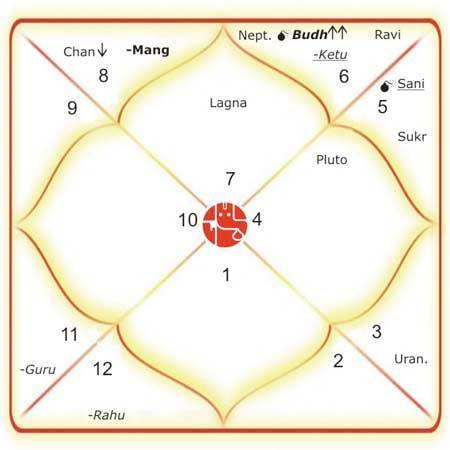 Narendra Modi and the Stars – Ganesha's Exclusive Astrological Analysis
Virgo Ascendant arises during the 66th year of his Solar Return Chart. As the Virgo Sign falls in the 12th House of his Natal chart, Ganesha feels this year will be full of radical changes in his life. Ganesha calls it 'A year of reincarnation' for him. However, from the health point of view, the year is not so good. He may face some health problems. Also, he will remain surrounded by worries related to neighboring countries and his foreign policies will be tested this year. He is likely to be at his intellectual best throughout the year. Ganesha finds him taking a keen interest in social reforms and other activities related to the upliftment of the nation. Travelling  may continue to be an important part of his governance routine in the coming year also.
Muntha falls in the 8th House of Solar Return Chart. Hence, he will be facing great resistance and criticism from opposition parties. Plus, he also requires to keep constant watch on administrative management and governance as his reforms may hit roadblocks. However, as the year progresses, he would be able to perform impressively and also get the desired result of his efforts.
Muntha Lord Mars is conjunct with Planet Saturn in 3rd House. Planet Mars becomes the year's Lord in the Solar Return Chart. Thus, strong and concrete steps and actions will be taken by him to bring some radical changes. He will be working harder to achieve desired results. It is also likely that he will push the reform process in the field of communication and transport, agricultural, trade and commerce, business, media, publishing industry, stock market etc.   Overall, it will be a year of progress amid some stiff challenges, feels Ganesha.
Rivals will not be able to stop the juggernaut called Narendra Modi.
With Ganesha's Grace, 
Do you want to know what are the highlights of your Horoscope? Or, do you want to get an exclusive Birth Chart generated on the basis of your details, along with personalised predictions and analysis? Then, order the customised Janampatri now!