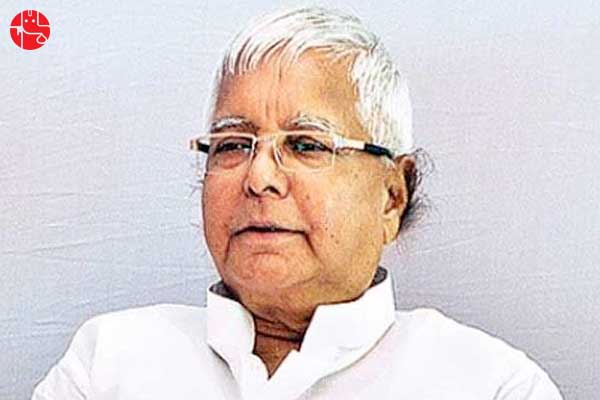 (Image Source: Internet) 
The prominent Indian politician Lalu Prasad Yadav has for long represented a force whom no one can ignore. While he has been very popular with the masses in general, there are others who see him as a promoter of caste-based politics with a very poor record on the development front. Recently, Lalu Prasad Yadav was sentenced to 3.5 years imprisonment for his role in the fodder scam. What does the future hold for him? Ganesha has analysed his horoscope to know his future. Read on to know more: 
Lalu Prasad Yadav
Date of Birth: June 11, 1948 
Birth time: 9:17 am (Unconfirmed)
Place of Birth: Gopalganj, Bihar, India 
Birth Chart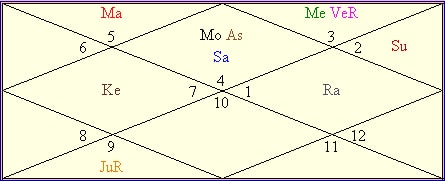 Planets Had Made Him Very Popular 
Lalu Prasad Yadav was recently sentenced for his role in the Fodder scam. As per his unconfirmed birth chart, Cancer is rising in the Ascendant. Lord of the Ascendant – the Moon is strongly placed in its own
Sign in the Ascendant and is in conjunction with Saturn – the Lord
of the 7th House.  This is the astrological reason for his immense popularity in Bihar. However, transiting Rahu is now moving over his Moon-Saturn conjunction, so Lalu Prasad Yadav is discredited and jailed for the scam as per Astrology. Also read about
Nitish Kumar
.
He Will Continue To Face Problems
Besides, Lalu Prasad Yadav is passing through the Rahu Mahadasha and Rahu Bhukti. Rahu is placed in the 10th house (House of Authority) in the Nakshatra of Venus. Lord Venus is retrograde in the 12th house (house of loss, separation and forced confinement). It also indicates imprisonment. The problems for Lalu Prasad Yadav will continue for some time more because of planetary alignments. 
Troubles Seen Until June 2019
The period of transiting Rahu in Cancer will not be easy for Lalu Prasad Yadav. Until the end of June 2019, things will continue to stay difficult for him and legal issues will keep denting his political career. Lalu Prasad Yadav is likely to lose his political significance. 
Down But Not Out 
Lalu Prasad Yadav will find it difficult to continue his hold over the masses. He may not be able to retain his supporters. All these developments may disappoint him. However, he may be down, but Lalu Prasad Yadav is not out of the race yet.  You may also like to read about
Narendra Modi
. 
With Ganesha's Grace,