Know what the Jharkhand Elections 2019 have in store for Babulal Marandi
Published on December 3, 2019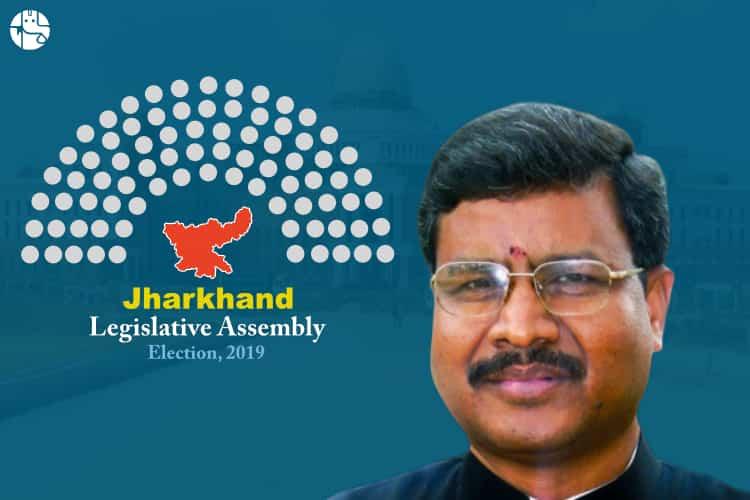 With the increasing curiosity about current Jharkhand Assembly elections, we are here with the star indicators in Babulal Marandi's horoscope. He is one of the prime candidates in the elections. The man of strong willpower and determination is all geared up to stand alone in the battlefield.
Babulal Marandi was appointed as the first Chief Minister of Jharkhand in 2000 after Bihar was bifurcated to two states namely Bihar and the second being Jharkhand. This is when NDA (National Democratic Alliance) came in power. This govt. had initiated multiple schemes such as an improved road network development in the State. One of his ideas was the development of Greater Ranchi in view of reducing the increasing crowd.
There are many planetary influences that boosted Marandi's dedication and enthusiasm. This made him walk the path of politics even with many ups and downs. Let's find out the election predictions given by Ganesha.
Details of Babulal Marandi
Birth Date:- January 11, 1958
Birth Time:- Unknown
Birth Place:- Giridih, Jharkhand, IN
Surya Kundali of Babulal Marandi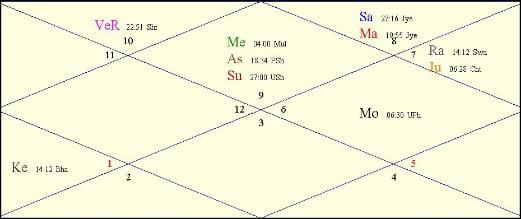 Babulal Marandi's Political and Election Predictions
In Babulal Marandi's birth chart, Atmakaraka Saturn is placed with strong Matrikaraka Mars which forms a powerful Jaimini Rajyoga. It makes him a charismatic leader with a strong mass appeal. It makes him a good strategist and administrator as well.
Amatyakaraka Sun is placed in fiery sign Sagittarius with Mercury. It makes him a strong leader who is always motivated and excited about his cause. Adding to this, Venus is placed in the fifth house from Moon. It gives him success, fame and higher position in public life. But, with Venus in retrograde, his political journey is like a see-saw experience.
In November 2000, the combination of transiting Jupiter and Saturn had lifted his political career to new heights. The transiting Jupiter's benevolent impact on Atmakaraka Saturn and Mars has helped him become the first CM of Jharkhand State. The transiting Jupiter helped his political career to quite an extent till 2003. But, the conjunction of transiting Saturn and Rahu during the year 2003 caused many problems and he had to step down from his position of CM. Though he won the Loksabha elections in 2004 his political journey became rather difficult due to the adverse transit of Saturn and Rahu. Nevertheless, his chart is strong and he has the potential to bounce back with a bang.
A Tough Competition for Babulal Marandi
As the transiting Jupiter is moving over the natal Sun in his chart, he will be well-poised and walking into the battlefield with huge confidence. He will be able to touch a chord among the voters and his importance and prominence will be felt in the State politics.
But, the transiting Saturn and Ketu are moving over the natal Sun. Hence he is likely to face tough opposition. Also, his coordination with allies will be weak and there can be differences with his colleagues on many issues. The politics within his own party may continue to bother him.
In a nutshell, his strong chart may help his party gain more votes and support than the previous elections. But, there are chances of dissatisfaction as the results might fail to match his desired expectations.
To Get Your Personalized Solutions, Talk To An Astrologer Now!
With Ganesha's Grace,
The GaneshaSpeaks.com Team