Will Your Dreams Come True On Guru Pushya Nakshatra Yog 2021?
Published on October 27, 2021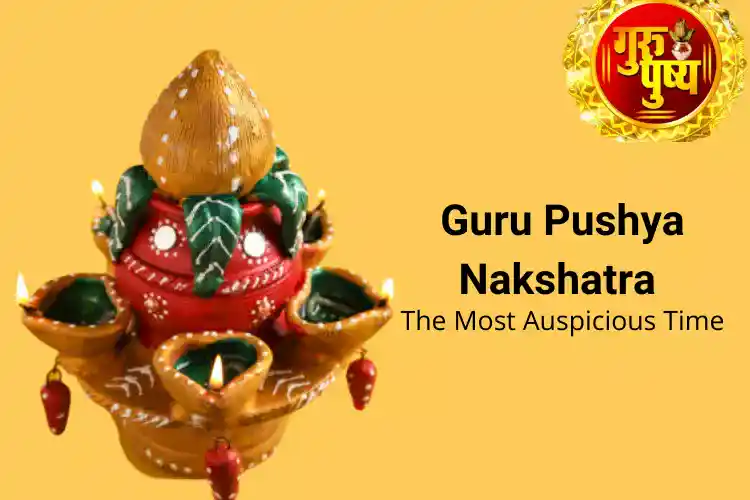 This year Diwali festivities will begin on Nov 2, 2021. The good thing in 2021 is that the auspicious Guru Pushya Nakshatra Yog is falling less than a week before Diwali and a mere three days before Dhanteras. Pushya Nakshatra is the king of all the 27 constellations. When Pushya Nakshatra falls on a Thursday, it is known as Guru Pushya Nakshatra Yog. And this time, it is happening on Thursday, Oct 28, 2021.
The auspicious phase of Guru Pushya Nakshatra Yog for 2021 will begin at 9:42 am on Oct 28, 2021, and will come to a close on Oct 29, 2021, at 11:39 am. So, it will last for 25 hours and 57 minutes.
Will you be blessed by fortune? Read Your Daily Predictions.
Guru Pushya Yoga, along with Dhanteras, is considered very auspicious for buying stuff like gold silver, jewellery made of gold silver, land, vehicles, etc. People can even start a new business during this phase. If you buy the right things during this auspicious time, you can go places in your life, career and prosperity.
Understand the effects of these planets on your life – Talk To Expert Astrologers Now!