Significance Of Mahesh Navami 2021: A Day Dedicated To Lord Shiva
Published on May 13, 2020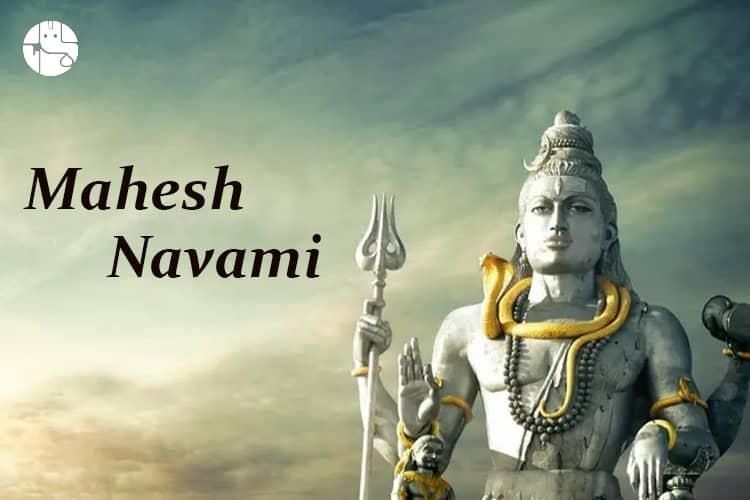 Mahesh Navami is the auspicious day dedicated to Lord Shiva. It is one of the biggest festivals of the Maheshwari community. Mahesh Navami is celebrated on the ninth day i.e Navami of the Shukla paksha in the month of Jyeshtha. Devotees of Lord Shiva celebrate this festival with full enthusiasm and zeal. Lord Shiva is known by various names, one of which is Mahesh, and it is the symbol of deep devotion towards Lord Shiva.
Significance Of Mahesh Navami
It is believed that on the day of Mahesh Navami, Lord Shiva appeared in front of his devotees for the first time, and thus it is dedicated to Lord Shiva. Devotees, especially the business community of Maheshwaris, worship Lord Mahesh and his wife Goddess Parvati on Mahesh Navami. It is an important day for the Maheshwari community because it is believed that on the ninth day of Shukla paksha of Jyeshta month, the Maheshwari community came into existence. Moreover, Hindus also believe that women who wish for a child, perform special prayer on this day and they get the blessings of Lord Shiva.
Important Date And Timings For Mahesh Navami 2021
Mahesh Navami 2021 Date: 19th June 2021, Saturday
Sunrise: 8:39 AM
Sunset: 6:45 PM
Navami Tithi begins at 6.27 PM on 18th June 2021
Navami Tithi ends at 4.06 PM on 19st June 2021
Mahesh Navami Story
According to legends, King Khandelson was blessed with a son named Sujansen, after he worshipped Lord Shiva with utmost devotion and dedication. Another story linked with Mahesh Navami is that once many hunters attacked the ashram and disturbed the sages. With this act of hunters, sages got angry and cursed them to become stone. Later, the wives of those hunters prayed to Lord Shiva to get rid of the curse. Lord Shiva agreed to help them on the condition that they will have to stop hunting and involve themselves in some other work. The women agreed to the condition, and then all the hunters were rescued. The hunters concentrated on other business and they named their community as the Maheshwari community after the name of Lord Mahesh to show their devotion to Lord Shiva. Since then it is believed that Lord Shiva was the savior of the ancestors of the community.
If you are facing any challenges or problems in life, then worshipping Lord Shiva on this day will help you to navigate the challenges and bring happiness in your life. For personalized rituals based on your birth chart, especially for Mahesh Navami, consult our expert astrologers.
Get personalised help from our specialized astrologer
Phone Consultation
OR
Get Answer on Email
Rituals Of Mahesh Navami
It is an important festival of Hindus and is celebrated in many parts of India, especially in Rajasthan, with great enthusiasm. Devotees of Lord Shiva, worship Lord Mahesh and Goddess Parvati on the auspicious day of Mahesh Navami. They wake up early in the morning, get ready, and start decorating the temples with flowers. It is also believed that newly married couples worship Lord Mahesh and Goddess Parvati on this day to invite happiness in their lives.
Special Lord Shiva Mantras are chanted by devotees throughout the night. Moreover, special Jhanki wherein pictures of Lord Shiva are taken to homes of devotees. During that time, prayers are chanted. Furthermore, Yajnas are also performed at the residence of devotees. Rudraabhishekam is also performed on this day, it is the important ritual of Mahesh Navami. Bhajan Sandhya is organized in the temples, the aarti is performed and then prasad is distributed to devotees after the completion of the Puja ceremony.
Devotees of Lord Shiva celebrate the festival of Mahesh Navami with utmost dedication and faith towards Lord Mahesh and Goddess Parvati. It is the day that blesses the devotees with health, wealth, prosperity, and happiness.
To Get Your Personalized Solutions, Talk To An Astrologer Now!
With Ganesha's Grace,
The GaneshaSpeaks.com Team