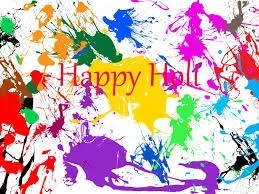 Holi – The Festival Of Colours
Holi- the festival of colours is celebrated every year a day after the Full Moon (Purnima) in early March. This is a festival of good harvest and fertility of land. Like any other Hindu festival, there is a story attached to Holi as well.
The Story Behind The Festival Of Holi
Once upon a time, there was an arrogant king called Hiranakashyapa, who resented his son Prahalad for worshipping Lord Vishnu. In his bid to stop his son, he tried to kill him several times but failed in his efforts. Finally, he took the help of his sister Holika, who was immune to burning because of the boon given to her by Lord Shiva. Holika sat in fire with Prahalad in her lap. The result was that while Holika burned to death, Prahalad came out of the fire unhurt. This is the reason why huge bonfires are burnt on the eve of Holi all over the country. This also symbolizes the end of evil and the victory of good.
Holi Festival And The Lord Krishna Angle
In Mathura, people celebrate Holi to pay tribute to the immortal love of Lord Krishna and Radha. It is celebrated for 16 days with folk music and dance and processions. The festivities begin on the night of Full Moon. On Holi, people worship the Holy fire. The next day is known as Dhuleti, in which people play with colours of different types. People throw Abeer and Gulal on each other. The whole atmosphere becomes joyous and colourful, as different colours can be seen on the streets on this day.
The festival is associated with colours, food, fun and above all brotherhood, as people forget their past grudges on this day. It will be correct to say that it is a festival that fills colours in everyone's life. Now, let us have a look into how people born under different Zodiac Signs celebrate this Festival of Colours:
Ganesha's Grace
You may also like to read