Celebrate Mahavir Jayanti With Full Fervour, Invite Peace And Happiness
Published on March 29, 2018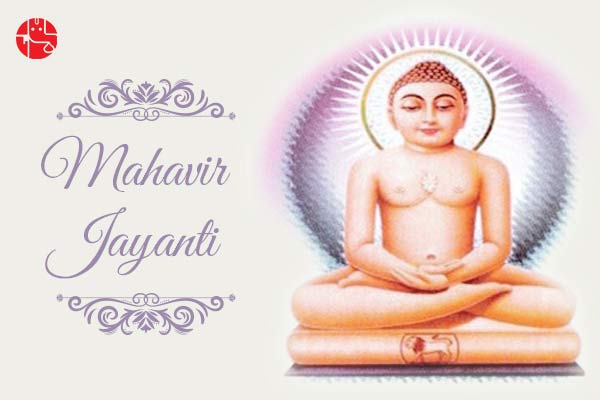 (Image Source: Internet) 
According to the Jain scriptures, Mahavir Jayanti is celebrated every year by the Jains on the 13th day of the Shukla paksh in the Chaitra month, because it is the birth anniversary of Mahavir Swami – the 24th Tirthankar of the Jain religion. This auspicious birthday of Lord Mahavir Swami is also known as Mahavir Janma Kalyanak. This year it falls on 25th April. 
The Special Birth Of Lord Mahavira 
Mahavir Swami was born in Kundalgram, which is located about 29 miles away from Patna, in Bihar. Lord Mahavir belonged to the Ikshvaku dynasty and he was the son of King Siddhartha and Queen Trishala Devi. The childhood name of Mahavir Swami was Vardhamaan. When Lord Mahavir Swami was in the womb of his mother Trishala, she saw various dreams (14 dreams according to the Svetambara sect, and 16 dreams as per the Digambara sect). On the basis of these dreams, Lord Mahavir's father Siddhartha had interpreted the various characteristics of his son Mahavir which also included his personality, brilliance and spirituality. Lord Mahavir Swami was married to Yashoda, and they even had a daughter named Priyadarshani.
The Qualities Of Lord Mahavira 
Since his childhood days, Lord Mahavir had immense devotion for God and deep affection for the practices of Jain religion, and thus he was strictly adhering to the rules and policies of the Jain religion. At the age of just 30 years, Lord Mahavir Swami renounced his kingdom and also abandoned all the worldy possessions. Thereafter, Mahavir Swami chose the path of self-control in search of truth. Wherein, Lord Mahavir spent the next 12 years of his life in rigorous abstinence. Moreover, with severe penance Lord Mahavir Swami gained control over all the senses which included desire, anger, greed and attachment. And hence, he is aptly known as Mahavir. The principles of Lord Mahavir Swami are based on non-violence, kindness, truth, abstinence, non-attachment and religion.
Rituals And Celebrations On Mahavir Jayanti 
This year, Mahavir Jayanti is on 25th April 2021. On this auspicious day, special prayers and rituals are performed in the Jinalayas. Besides this, the devotees feel blessed by the preachings and Amritvani of the Jain Acharyas. Further, on the religious festival of Mahavir Jayanti, people jointly take the vow to practice the principles of Jain religion. A rath yatra is also organised and the devotees sing songs to praise the great Lord Mahavir. Apart from this, Jains give donations as per their capacity to the needy and the poor people with the hope of attaining moksha. And thus, Lord Mahavir Swami's message of Ahimsa i.e. non-violence is publicised.
With Ganesha's Grace,
Mitesh Shah